Winter Scenes -- The photography of Tim Jones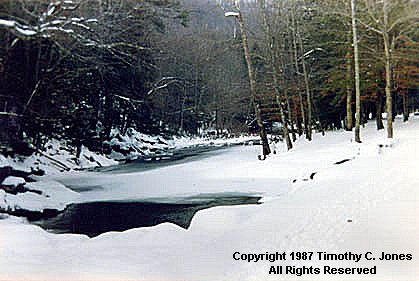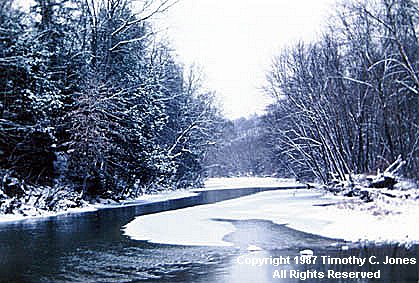 Tim Jones took these winter scenes in the Appalachian foothills of Eastern Kentucky. These particular two were taken in 1987 by an "old" Canon T50 (which he still feels is one of the best balanced cameras ever made). Film used was Kodak 400 color print.
Upon graduation from Cumberland College in Williamsburg, Kentucky, with a BS degree in 1975 Tim embarked on a teaching career in the Kentucky Public School System. After 15 year's service he retired to pursue the number one love of his life, Appalachian photography.
It has always been his desire to showcase the place he grew up in and a place he has spent his entire life. Sharing and photographing the splendor and beauty of Appalachia has been, and continues to be a labor of love.
He has previously been published by Today's Photographer magazine and AZ Arts & Graphics for greeting cards, The Face Of New Orleans, Flatwoods Project Inc., and The International Library of Photography. He has an active and growing compilation of Appalachian photography at his web site:
http://www.geocities.com/e777_40972/index2.html
He is a freelance photographer in excellent standing and a member of the International Freelance Photographers Organization and has been an active member since 1987. He is also a freelance photographer on assignment for Today's Photographer magazine.